AUTOMOTIVE ENGINE OIL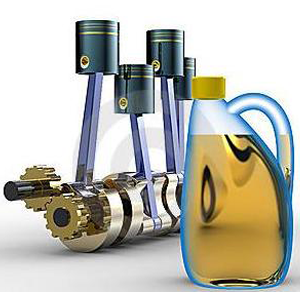 PANOL Automotive Engine Oil is greatly designed for heavy/ medium / light commercial vehicles, agricultural tractors, pump sets, outboard motors, marine engines, commercial & passenger cars, two and three wheelers etc.  The product has better oxidation, thermal stability, volatility, high saturation levels and other etter properties as against Mineral Oil based Oils.
PANOL Automotive Oils offer numerous advantages over Mineral Oil based stocks:
Better oxidation and thermal stability for long service life
Better volatility for reduced engine oil emissions
No inherent contaminants to accelerate corrosion or acid formation
Higher saturation level for greater soot-handling capabilities
Lower pour points for improved operational low temperatures
AUTOMOTIVE GEAR & TRANSMISSION OIL
Automotive Gear Oils formulated with selective lubricant base stocks offering higher resistance from heat and high-speed operation breakdown. These oils help protect and extend the life of automotive gears. These oils are recommended for Bevel, Spiral Bevel & Hypoid Gear Differentials, Synchromesh and Constant Mesh Transfer Cases, Oil Lubricated Universal Joints and Manually Operated Steering Gears. They typically exceed the most severe requirements of most automotive and truck rear axles.
Our lubricant base stocks are used to formulate gear oils that offer:
Better oxidation and thermal stability for long service life
Lower pour points for improved operational low temperatures
Cleaner equipment, less varnish and sludge
Improved fuel efficiency
Less in-shop downtime
Less oil cisposal
Automotive LUBRICANTS

Specifications of AUTOMOTIVE LUBRICANTS
View